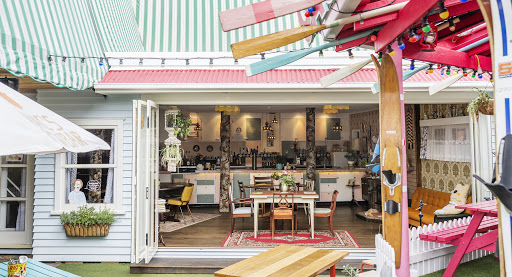 Enjoy The Night Life: Our Favorite Tauranga Bars
Being a city located on the beach with so much activity around, its easy to fill up your day out and about getting the most of what's on offer. So, when it comes to the evening you may just want to unwind and enjoy a nice drink, and luckily for you, the city has so many great bars with local and national drinks on offer to continue your journey in getting the full Tauranga experience!
Here are four of our favorites!
Astrolabe Brewbar
A staple of Tauranga, this popular (and sometimes quite busy) bar has an outdoor beer garden, colorful umbrellas, a crowd-pleasing menu, and relaxed atmosphere make this the kind of place that is perfect for cooling down and relaxing after a big day. This bar also won't damage the wallet too much, with their great deals—on Thursdays, it's two-for-one cocktails, and they do tight-arse Tuesdays, where a burger, chips, and beer is just $10.
Voodoo Lounge
If you are are looking for a place where all the "cool kids" go to enjoy a drink, some live music, and a boogie, then look no further. Featuring character traits such as disco balls, old-school music, and arcade games, the Voodoo Lounge, becomes a very alluring and nostalgic place to be. The Mexican dive bar is famous for its tacos and cocktails and the staff are friendly, but really, we just care about the dance floor and there is really no other place tin the bay to cut shapes and let loose the cobwebs!
The Rising Tide
Looking to try some great locally made craft beer, and maybe have some dumplings on the side? Then look no further than the Rising Tide which features a staggering 39 of their own craft beers on tap, as well as cider and wine for those who aren't into hops. Our favorite thing about this venue has to be the dumplings—the pan-fried pork and vegetables ones are the ideal antidote to a hangover!
Papamoa Beach Tavern
You can't have a list about bars without featuring a classic kiwi pub, and this one encapsulates the classic feel perfectly. The Papamoa Beach Tavern, also known by the locals as the 'Pap Tav' is the perfect place for that post-swim cold beer. The bar and eatery is located in the coastal town of Papamoa, which is a short drive from the Mount. The vibe at the Pap Tav is relaxed and friendly and is ideal for family dinners or drinks with friends.