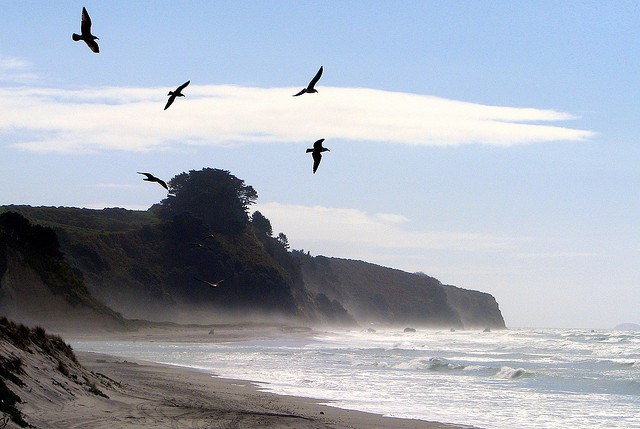 On the Beaten track: Pukehina
Welcome to another edition of 'On The beaten track' where we cover some great locations that are worth stopping into on the way to visiting us in Tauranga to make that road trip just that little less boring! This month we will be stopping in Pukehina which, if you are heading north along State Highway 2, is just a short detour into Pukehina Beach Road and after 4 km, take left a turn into Pukehina Parade and you'll end up in one of the most idyllic beaches the bay has to offer!
Pukehina's history is fairly modern compared to the rest of the developed country, until purchased for development from Maori owners, Pukehina was just a sandy wasteland with a few wandering farm animals; a wild area. In the 1950's the Weekly News carried sales adverts for quarter-acre beach sections in Pukehina, which could not be found on any contemporary map.
Beach sections were generally a 10% deposit for a windswept sandhill with dirt road access, no power, or water and if you could find the boundary pegs you were lucky. So started the beach-bach era when building permits were just an option in the minds of buyers and all manner of habitats were erected and eventually the small community that is established there today was built!
Pukehina is most famous for its beach which is popular with those who love surfing, windsurfing, kite surfing, and boating – but for those who aren't confident swimmers, be sur to stick to swimming between the flags, as the beach has a reputation for its strong currents! But what this little beach has going for it that literally no other place in the country can hold a candle to is the amount of sun you can soak in on its golden shores – The area also enjoys more sunshine hours than other places in the country!
Due to its secluded and almost untouched location, Pukehina is also a perfect place for a reserve for native animals to thrive, one of the most famous in the area is Dotterel point.
Dotterels are a threatened species of shore bird, laying eggs in spring and summer and requiring three months to fledge chicks, many of the habitats throughout New Zealand are under threat by recreation and development such as housing, roads and marinas. Pukehina Beach is fortunate that it has a reserve area at the spit at the estuary entrance, It is an excellent breeding site having ocean beach to the north and extensive feeding grounds behind. Along with the Maketu spit, there are something like 18 or more pairs of NZ dotterel, making it possibly the most important single breeding area in the country. Occasional banded dotterel are also seen.
So if you are looking for a quiet peaceful spot to relax in before the final leg of the drive up to us, look no further than Pikehina!