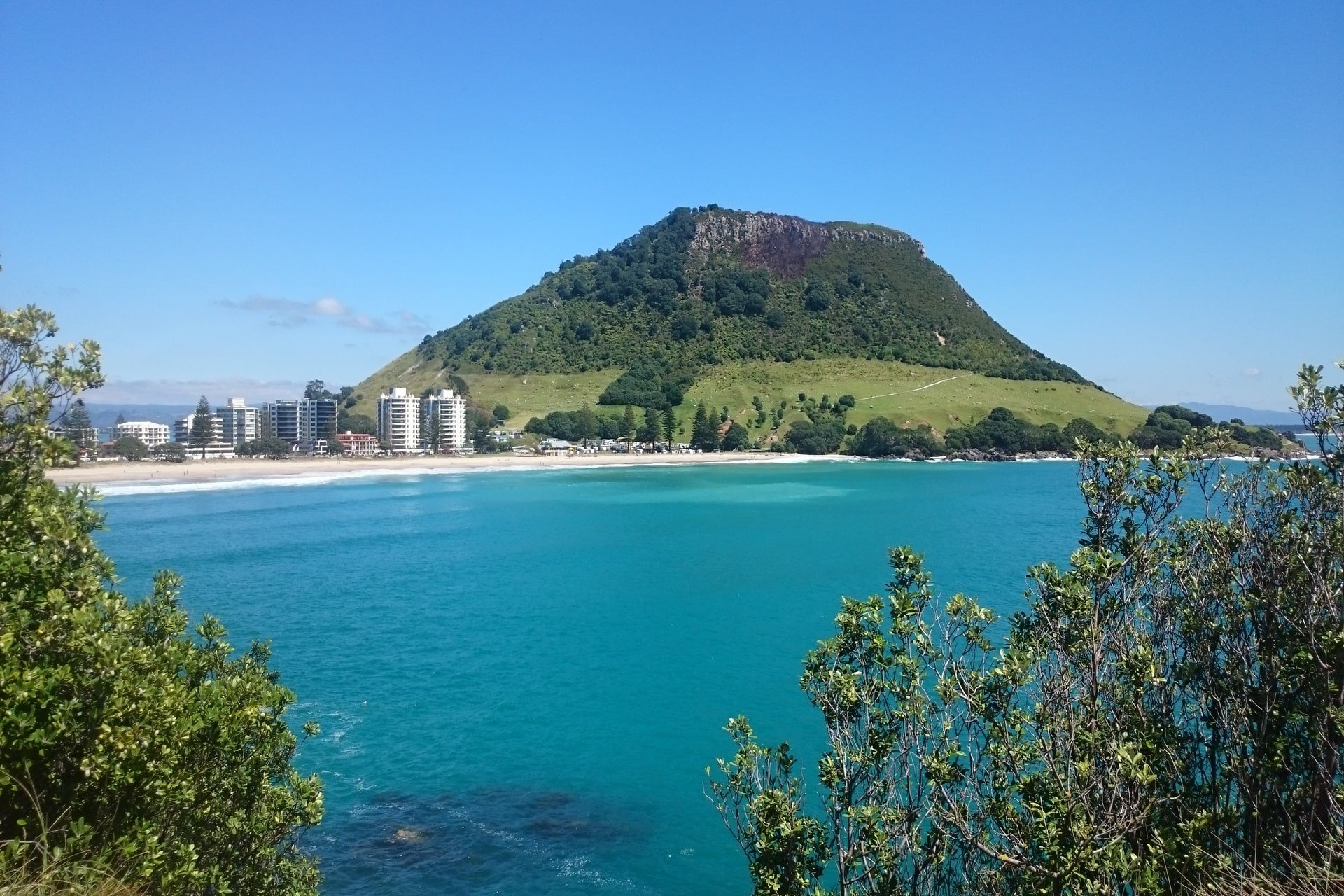 Spend a leisurely day at Leisure Island
Leisure Island, or Moturiki as it is known to local Maori, is an iconic landmark is that is a small local favorite due to its simple accessibility. It's easy to spend a day on this island, and getting there is a breeze, as the island is connected to Mount Maunganui's Main Beach by a man-made land bridge and if you are a bit of a history buff, or what to get to know the local area a little more if you are visiting from overseas, then this is a prime location!
Leisure island was originally inhabited by early Maori settlers who built a terraced pa (Maori settlement) on the island. As with a lot of land in the region (and country for that matter), eventually the Crown took ownership of Moturiki and established a quarry in 1911 to source the loose stone foundations required to build railway lines around the Bay of Plenty. This quarry continued for 12 years and the blasts created deep pits which were later used by two tourist attractions.
Eventually the island would be used to help boost tourism to the city, which led to Marineland opening an aquarium on the island in 1966 where dolphins and other marine life were on display. Fifteen years later it was replaced by another venture, Leisure Island, which used the large pools for swimming, bumper boats and hydro slides. Many Bay of Plenty locals still remember this attraction (unfortunately it closed in 1990), hence Moturiki gained its nickname, 'Leisure Island'.
Today the island (which covers almost 2.5ha) has reverted back to its natural state, with no signs of the former facilities or attractions visible. A popular walking track will lead you to the northern tip of the island where you'll find a blowhole which spectacularly shoots water skyward during high tides and large ocean swells.
It'll take you between five and 10 minutes to reach the blowhole from Mount Maunganui's main beach. Follow the well-marked track up the gentle slopes and scramble over the rocks at the top for the best vantage point. You'll also have a great view over the Pacific Ocean, back towards Mount Maunganui and down the coastline towards Papamoa. This is a great track to explore with your kids as there's plenty of things like rock pools to spark their imagination.
Moturiki is also a popular spot for rock fishing. Just make sure you choose a spot where you'll be safe from rouge waves and high seas. It's perfect for a simple day trip so take a picnic, and take some selfies and discovery why this tiny island is a local highlight!