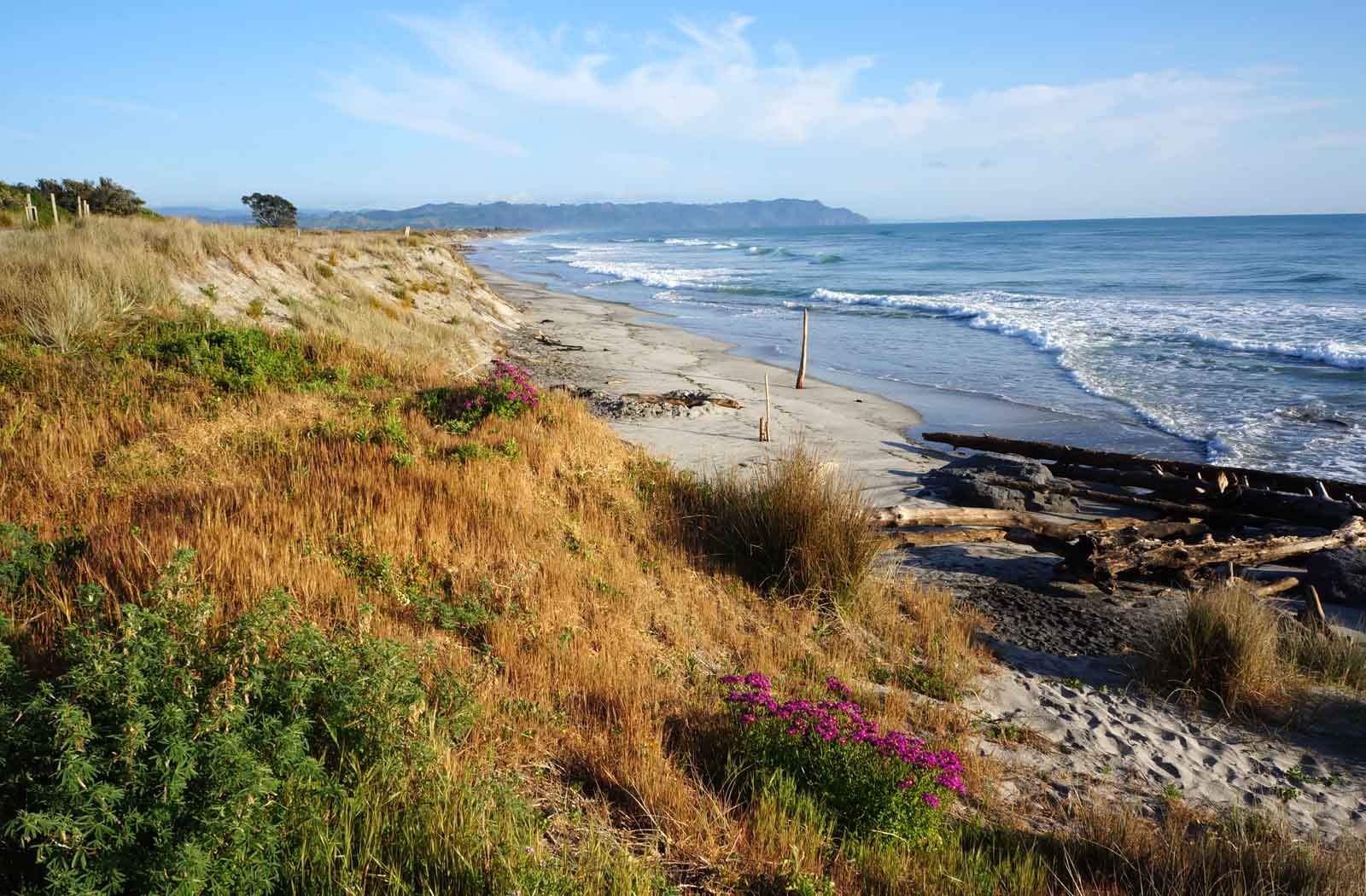 On The Beaten Track: Athenree and Bowentown
Welcome to another edition of on the beaten track, our blog series where we cover some of the best spots to explore ion the way to Tauranga. In this edition we are heading slightly of the highway to a couple of our favourite hidden beaches. Just a simple fifteen minute divert  near Waihi beach is Athenree Beach and Bowentown, both local favourites – for good reason!
Athenree Beach
If you're looking for a quiet spot to swim and relax after a long drive, then look no further than Athenree Beach, which offers a peaceful alternative to the classic surf and sand.
This small coastal settlement sits right on the edge of Shelly Bay in Tauranga's inner harbour and overlooks an estuary which runs for several kilometres inland. When you drive into the very tiny township, you'll come across a large grass reserve opposite the Athenree Hot Springs and Holiday Park – perfect spot of a picnic and to soak in the sun. The playground here is also top notch to let the kids out to unwind!
A small boat ramp sits by the water's edge and the grass slopes gently down towards the water. When the tide is in, you can enjoy swimming in the warm shallow water here. This scene spot is also lined with New Zealand's famous Pohutukawa trees and Norfolk Pines, enjoy a walk or have a seat on a park bench beneath them and admire the view.
Bowentown
Bowentown sits at the southern end of a long peninsula and is blessed with two contrasting beaches for you to enjoy, especially if you like a spot of fishing! This spot has become a favourite for locals for its relative secrecy and its beautiful beaches.
On one side sits the open ocean, with several kilometres of white sand and rolling surf that comes crashing into shore. This is an ideal spot for surfing, wind & kite surfing, swimming in the waves or enjoying a long walk and some peace and quiet.
If you drive to the very end of the peninsula you will find Bowentown Domain and the beautiful Anzac Bay. A lovely sand beach curves around the edge of this bay and the turquoise water gently laps at the shore. This is the perfect spot for young children and those who want to swim in calm waters.
If you're launching a boat or kayak here, you'll need to be mindful of the fast-flowing water through the nearby harbour entrance that runs between Anzac Bay and the northern tip of Matakana Island.
Freedom camping is allowed in motorhomes only in the Bowentown Domain/Anzac Bay carpark for most of the year but is prohibited from the third week of December through to Waitangi Day on February 6. Picnic tables and public toilets are provided.