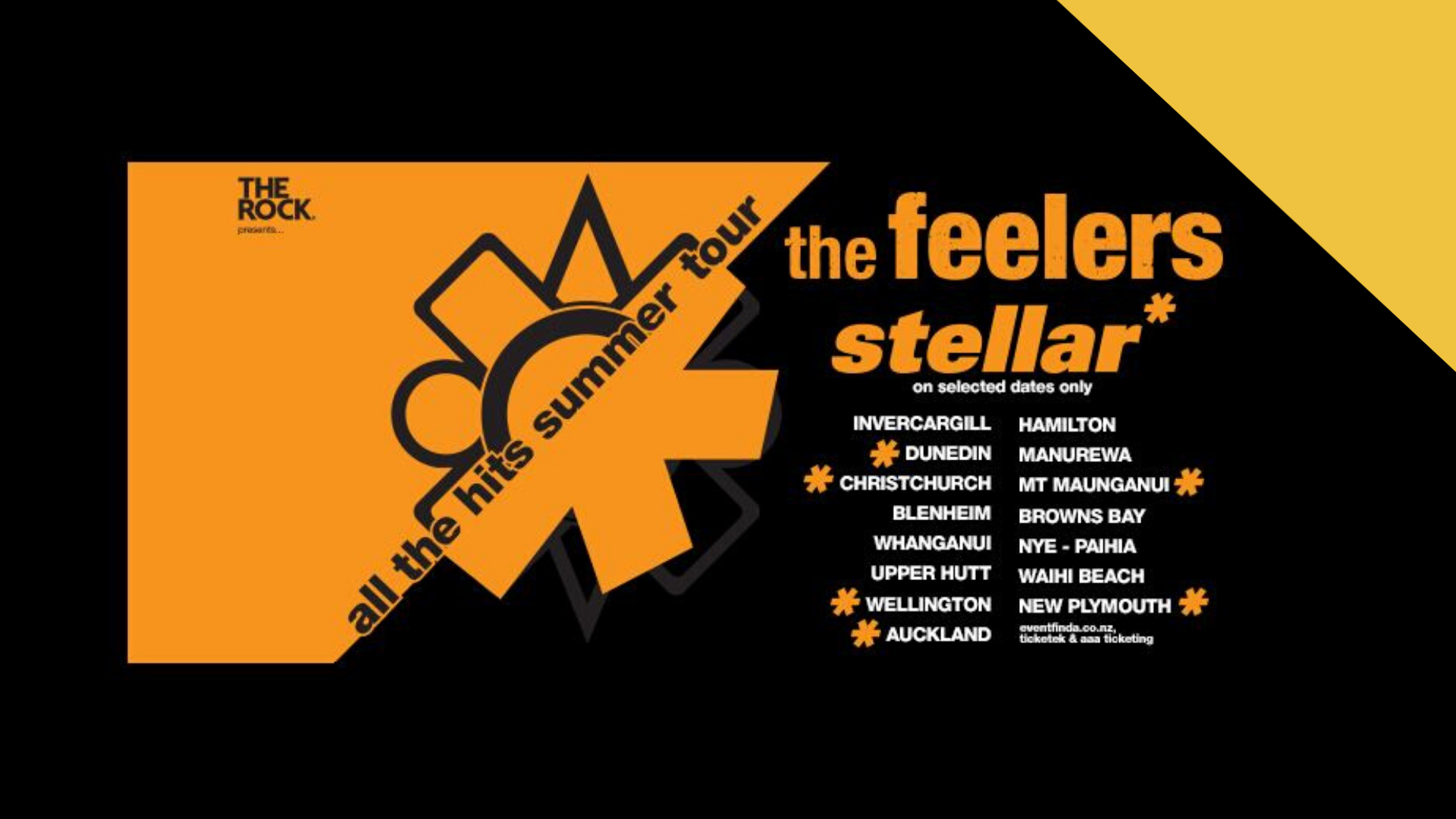 What's on Tauranga – December 2019
December is officially the first month of Summer as I'm sure you can tell by the heat! If you are planning to come to the golden bay and get some sun, sand and shade then we have found all the best events to make sure your summer starts off right!
Tauranga Twilight Christmas at The Races
Planning to be around Tauranga for the Christmas period and want to shave the perfect Kiwi Summer Christmas celebration? Then celebrate the year and celebrate the season with Christmas at the Races! Treat yourself to an action-packed day of entertainment including fantastic food and drink, live music and thrilling racing action. You can also enter into the Santa's Pick promotion to be in the draw to win a dream trip for two to Singapore including a VIP experience at the Kranji Mile 2020!
The Feelers & Stellar* – All The Hits Summer Tour
Pioneers of the kiwi music industry THE FEELERS are heading to the shores of the Tauranga with the equally iconic NZ band STELLAR* to celebrate the 20th anniversary of their debut album MIX.
The feelers will be bringing their anthems to New Zealanders alongside their mates STELLAR* in a nostalgic reunion of two illustrious NZ bands. The Feelers will also be dropping a new single appropriately titled Summer Ride. The Feelers have etched their name into NZ History with a quarter of a million album sales, five multi-platinum albums, five number one albums, seven number-one singles, and have also accumulated 5 NZ Music Awards.
Not miss this opportunity to see tow iconic New Zealand bands at your doorstep!
Aaradhna
Another Kiwi music icon who is known for her summer soaked hits is also coming to the Bay of Plenty! The award-winning Aaradhna is one of the country's most distinguished singer and songwriters, her familiar face – and voice – has exploded in the local and international scene since featuring on Adeaze's chart-topping song 'Getting Stronger'.
She'll be bringing all her award-winning hits to the golden shores on the 13th and if there's any way to spend the first month of summer it's soaking in kiwi music and great company!
Kaleidoscope
Still stuck for New Year's plans? Then Kaleidoscope Nye Fest 2019 at Our Place Tauranga whoa are hosting a great line up of up and coming kiwi acts including Soaked Oats, Marlin's Dreaming, Mini Simmons, and Half Moon Baby! The Venue made up on Brixton style Shipping containers hosts a 40 tap Nz Craft beer bar as well as a range of the Bay's favorite foodie vendors including Johneys Dumpling House, Southern Fries, Japanese Quarter, Hello Rosie & East Coast Icecream!