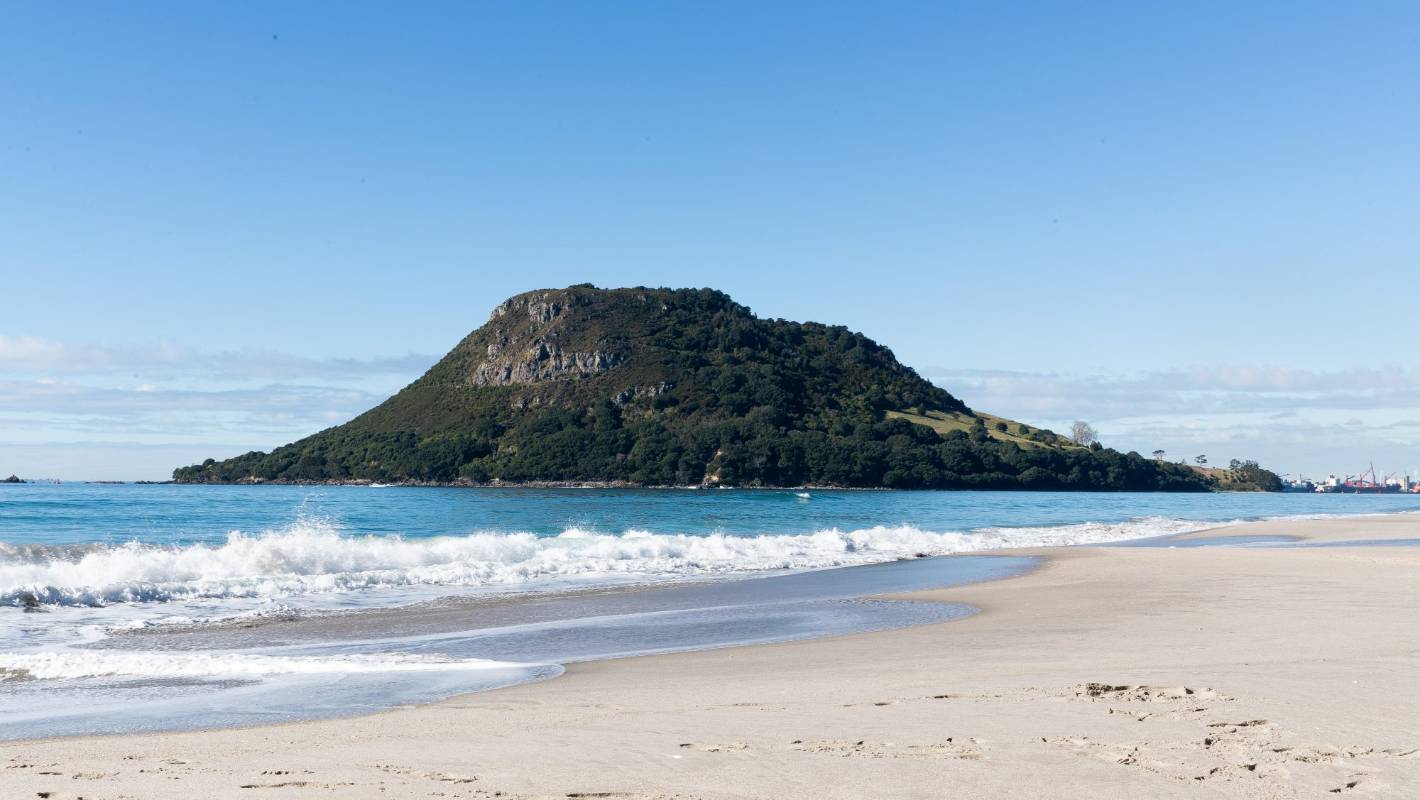 Day Trips Worth Doing: Matakana Island
If you look out from the shores of Mt. Maunganui or Omokaroa, you will see in the not too far distant an island that is famous for its surf, agriculture and small community feel. That island is Matakana.
A long, flat island mostly covered with pine forest, Matakana has one of New Zealand's best beach breaks for surfing. A powerful north-easterly swell on a high tide produces great sand barrels. Matakana's surf side is a nesting site for a large number of sea birds, including the endangered New Zealand dotterel.
To get to Matakana Island to surf, you will need your own boat or find someone in a boat to take you. Obviously, we don't all own our own boats, but don't fret, it is east to visit Matakana island on a guided tour, which involves a ferry trip and harbour cruise landing on the dock for a unique vantage point of Tauranga and Mount Maunganui. If you do happen to  have access to a boat or kayak, Matakana Island is a great place to drop anchor. You can get your boat close enough to shore to jump on and off easily and reach the beach.
Matakana Island forms one side of Tauranga Harbour's main entrance and sits directly opposite Mauao at the tip of Mount Maunganui's peninsular.The island is 20km long and about 3km wide and runs all the way north to Bowentown (which we have covered in previous blog posts) It's almost entirely covered in pine trees and a small community of 250 or so people live here.
There are no public amenities, food for sale or shops but there is a glorious white sand beach which runs around the island's entire coastline, so be sure to pack a picnic! Matakana is a popular place to surf – a powerful north-easterly swell on a high tide produces great sand barrels along the ocean side of this island.
Please be aware you're not allowed to walk or drive through the pine forest at any point as this is a commercial plantation where logging regularly takes place, stick to the beach!You'll also need to watch out for New Zealand's endangered dotterel bird on the surf side of the beach. These small shore birds build their nests in the sand and Matakana Island is the site of a successful Department of Conservation breeding programme. Since 1992 over 300 chicks have successfully been fledged here. Their eggs are well camouflaged in the sand so be careful to walk below the high tide mark at all times so you don't disturb them.
Although she sits just off Tauranga in selclusion, the white beckoning sands and beautiful surf is well worth the effort in reaching the shores of this not-so-secret paradise.