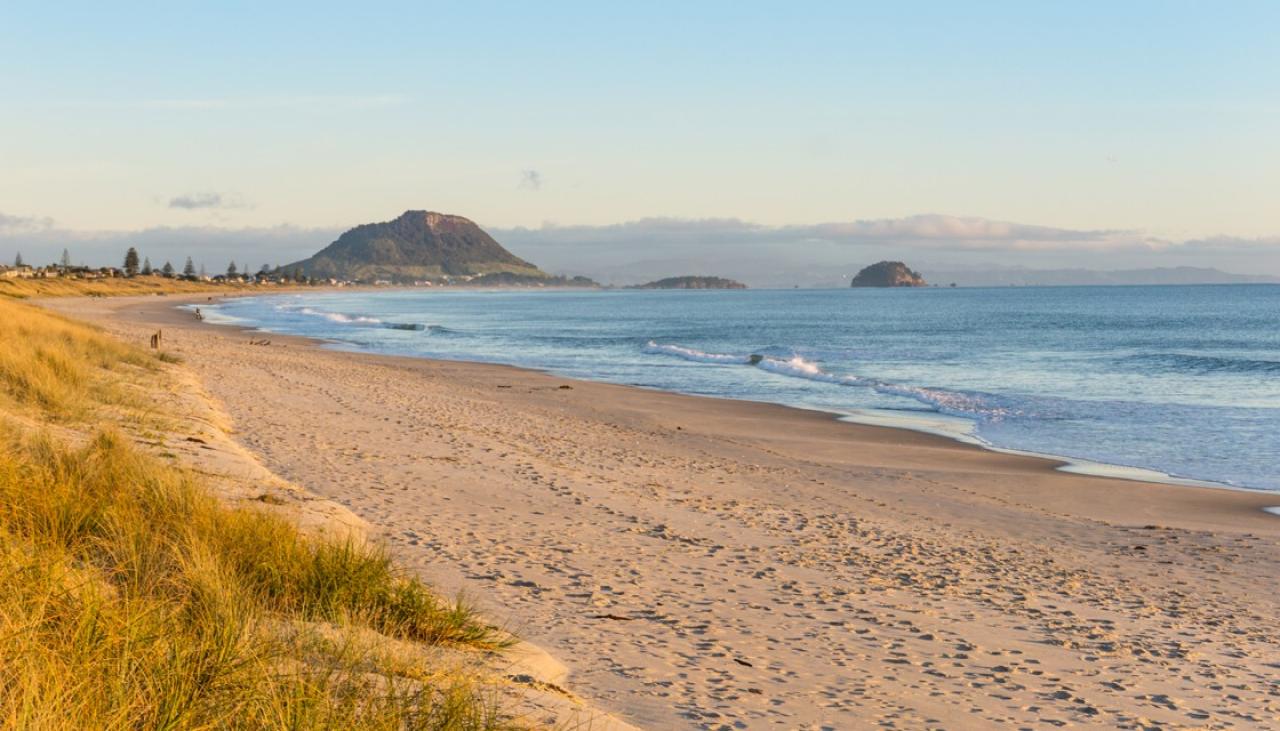 Island in the Sun: Four Local Beaches worth a Visit
The sun is out, the wind is non-existent, temperatures are high, and our famous thermal pools just aren't quite what you need – this can be a common situation in the kiwi summer. Luckily for you, being in Tauranga you have the unique opportunity of having a prime selection of local beaches at your disposal, so you can sunbathe, swim and make the most of summer!
Maunganui Main Beach
This beach is famous for a reason – the swimming, prime surf and golden sand to sunbathe on, there's a reason this beach has been voted the best beach in the country. The ocean water can reach 21°C or more in summer, and with safe swimming conditions and the Mount Maunganui surf lifeguards on hand, this beach can be very popular, but with sprawling golden sand, there is plenty of room for everyone.
Pilot Bay Beach
If you're after something a little more sheltered, look no further than Pilot Bay, it's famous for its calm and picturesque views and is a perfect place to bring the kids, a picnic and just relax. There are plenty of barbeques and picnic tables for you to use along Pilot Bay, and a short walk will land you within a bevy of cafes and ice-cream parlors.
Papamoa Beach
Take your smartphone or camera, because you are going to want to pose lovingly on this beach – its picturesque long golden banks and sand dunes make it look like the beach from every Corona advertisement ever made. But Papamoa Beach offers more than the chance to show off to your Instagram followers, as it's a popular spot for all water activities: safe swimming for children, great for wind activities, surfing, surfcasting and sandcastles!
Ohope Beach
Mt. Maunganui better watch its back as this beach has also topped lists as the best in New Zealand. Nestled just over the hill from Whakatane, your jaw will be left hanging as soon as you lay eyes on the vast open ocean sparkling before you. If you are up for the drive, Ohope has everything those New Zealand tourism ads showcase in their videos: towering Norfolk Pine trees, pristine sandy beach stretches and Moutohora sits prominently offshore, while the active marine volcano Whakaari (White Island) is just visible on the horizon.