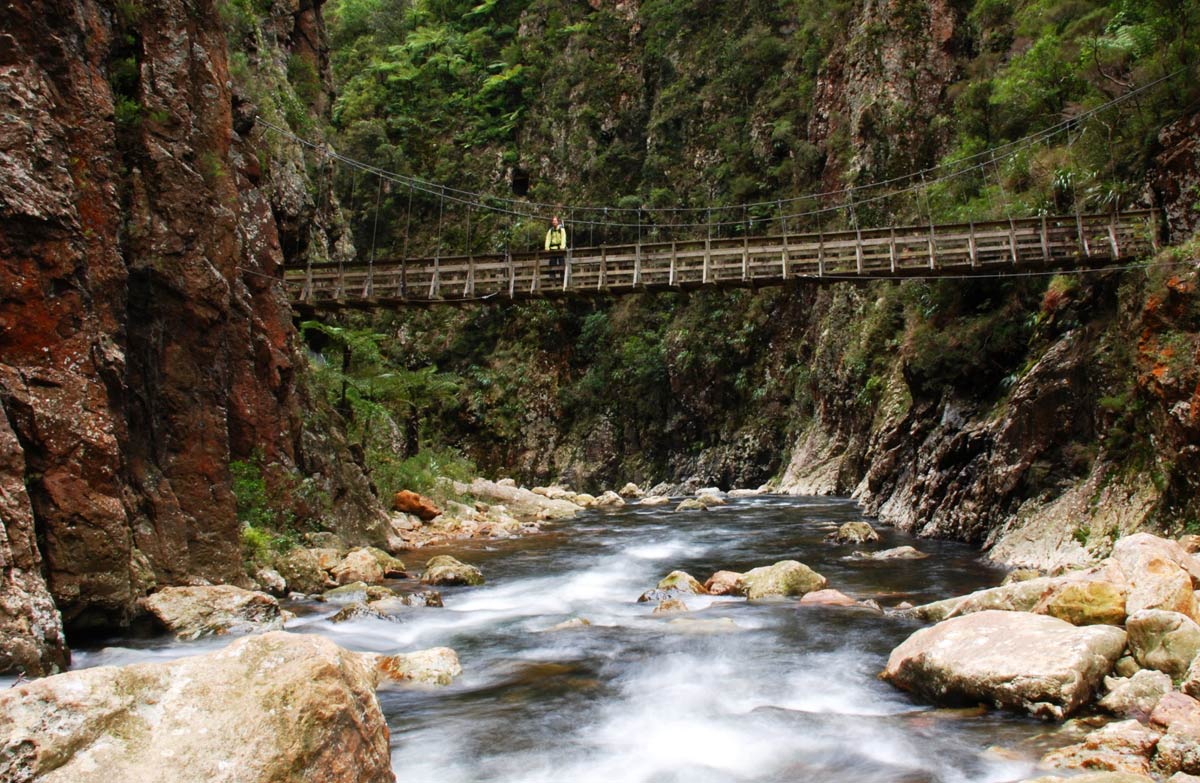 On The Beaten Track: Karangahake Gorge
Last month we covered the small town with character, Paeroa, now as we continue on this main route to Tauranga, and a mere ten minutes from Paeroa, you will reach Karangahake Gorge – a breathtaking valley filled with hikes, history and heaps of activities!
The valley is formed by the winding Ohinemuri River, which State Highway two runs almost adjacent too (so drive to the conditions – she's windy!). The gorge was populated early on in the 1880's mainly for the purposes of mining which has since ceased as of the early 1950's. many walks and 'windows' now wind through the haunting dense bush which showcases some of the mining histories including old mine shafts, rail tracks, tunnels, and caverns.
Walking through the bush will give you an organic look at New Zealand's pure beauty as it showcases the natural greenery, native birds, and clear waters that often are used to showcase the country in tourism advertisements.
If you want to travel through the gorge in ways that a car cannot reach, you have two fantastic options beyond walking! First,images there is the Goldfields steam train that leaves from the small settlement of Waikato and follows the old Eastern train line into Waihi, and winds through the tail end of the gorge and through the rolling hillside of Waihi, and back again. The Waikino end also features a restaurant, and a small walk further will take you to the historic pub, one of the few remaining original buildings from the area.
If you are up for something more active, then the newly constructed rail trail will be perfect for you (the more people, the more exciting it is!) The trail follows the defunct rail line from Waihi all the way through to Paeroa and winds through the entire gorge through dense bush, across old rail bridges, and even through a tunnel! It's a great day trip to take your time on, and the track is smooth sailing, so the whole family can participate. Swimming is also very popular as the gorge features many swimming holes, kayaking is also popular in the Ohinemuri river (conditions permitting).
So be sure to pack some boots, a warm jacket and a packed lunch, this is a stop you don't want to miss!