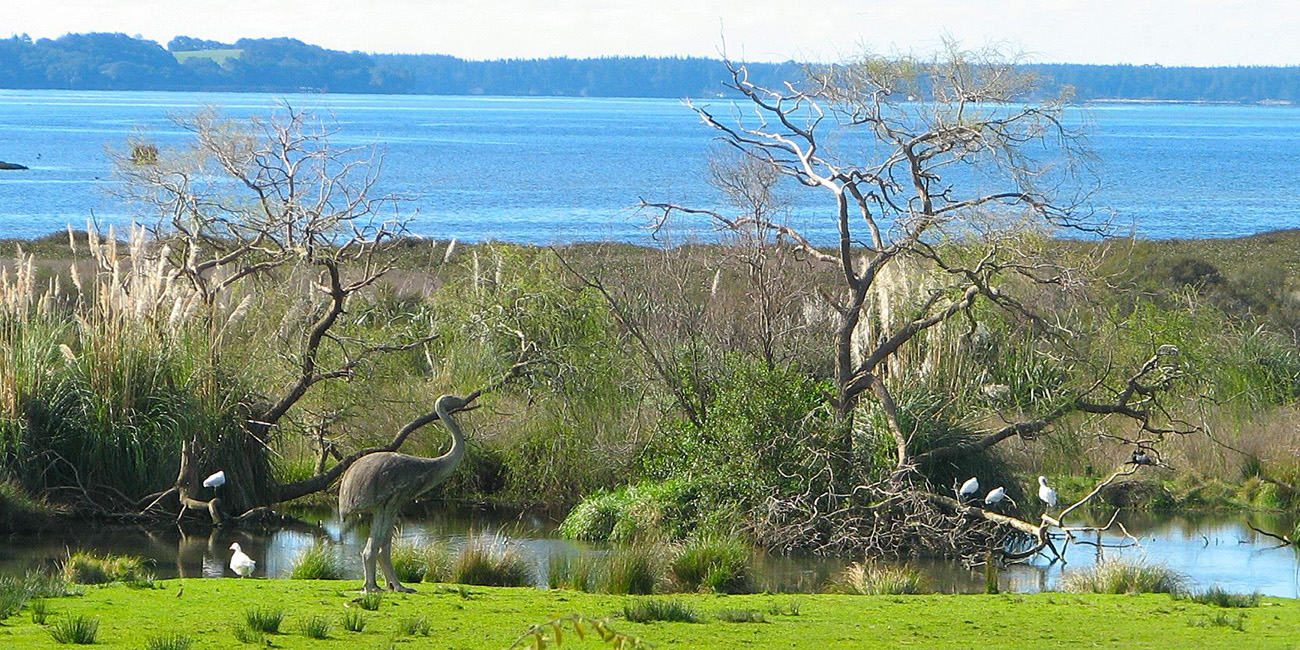 On-The-Beaten track: Katikati
Welcome to on the beaten track the blog series where we delve deeper into the small towns and secret locations worth stopping into on your way to visiting us in Tauranga. If you are driving from up north there is a good chance you are going to pass through this true blue rural kiwi small town that is blossoming with character: Katikati. This small town is the perfect pit stop to stretch your legs and refuel for the hone-stretch to Tauranga and we'll tell you why!
Katikati is your classic rural New Zealand town, which you will notice straight away as your drive into town passing rolling hillsides and orchards. Be sure to keep an eye out for roadside fruit stalls or drive the Katikati Cuisine Trail where you can meet local artisan food producers and sample their amazing products right on the spot – mouth-watering smoked seafood, salami, cheeses, breads, chutneys, jams, nuts, liqueurs, olive oil and more.
Katikati is known as 'New Zealand's Mural Town' and is home to our country's largest outdoor art gallery (at least 60 pieces of art) depicting the history of this bustling rural town, and if you pass through at the right time, be sure to catch a guided mural tour, available for $10 every weekend between October and March.
As we mentioned before this small town is the perfect location to stretch your legs, and if you need to get the blood pumping a little then you are in the perfect location as there are many cycleways and walkways around the Katikati peninsula, offering stunning views of Tauranga harbour and a great opportunity to grab the perfect instagram shot! Our recommendation would be the popular Yeoman Walkway – explore the Uretara estuary and wetlands just on the outskirts of town – home to lots of native birds and several more interesting sculptures.
Alternatively – If you're a keen gardener or want to catch some of the countries most famous native birds, don't miss the tranquil Katikati Bird Gardens. Admire camellias, magnolias, azaleas, lilies and more grow as you walk around this sprawling property and see many species of native birds wandering free or living in aviaries.
There are also plenty of cafes, restaurants and riverside picnic spots to refuel afterwards. Browse the local shops and admire the gorgeous hanging flower baskets, which line the town's main street. Being located just forty minutes from Tauranga, it's the perfect places to refuel to get the last bit of energy before the home-stretch.