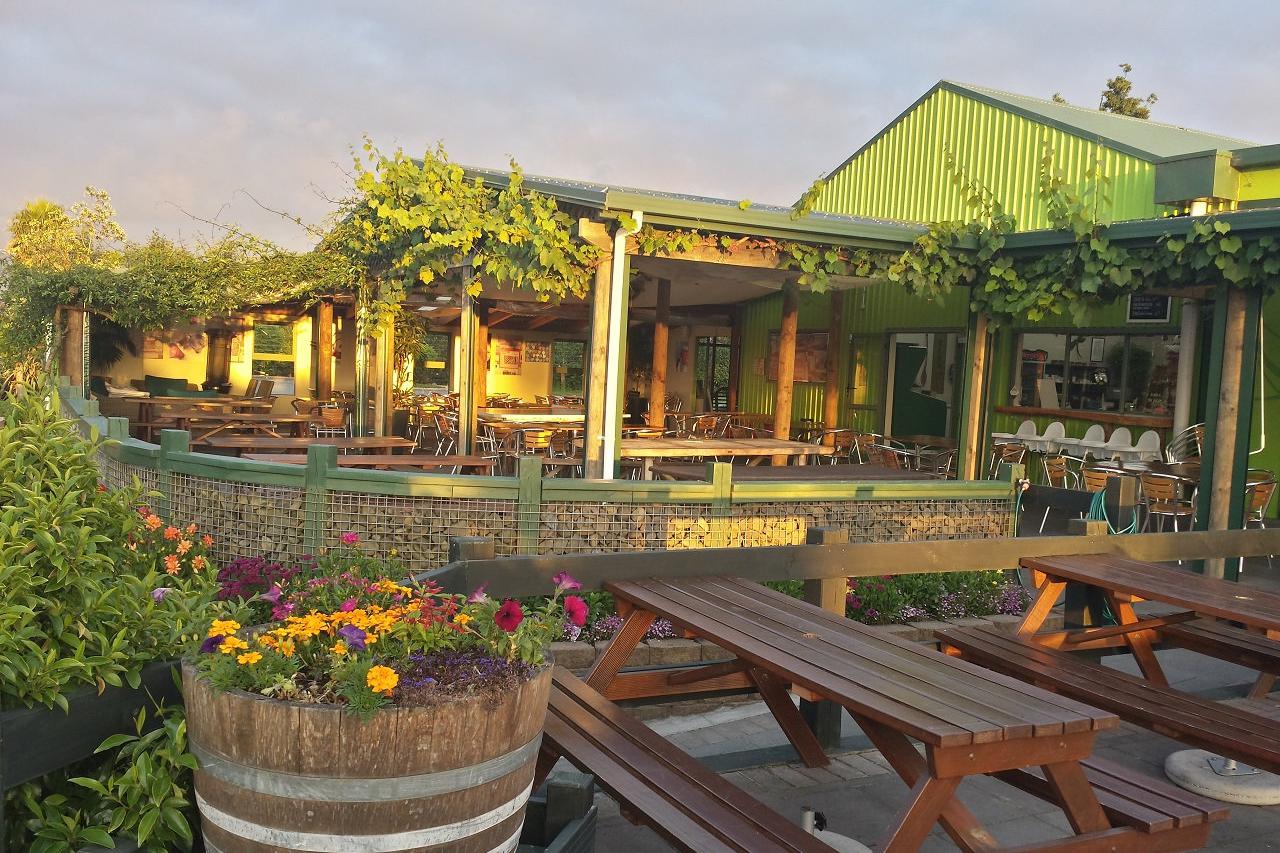 The Cuisine Scene in Tauranga: Top Spots to Get a Real Taste of the Bay of Plenty
One of the best reasons in our opinion to visit Tauranga and the bay of plenty is the food. Being a city that's located right next to fresh waters, rolling farmland and aches of orchards has its benefits: restaurants bustling with mouth-watering local flavors that are begging to be tried! This is the kind of experience that you won't get in the other major centers of New Zealand, and while there are heaps of places to choose from (you are really spoilt for choice) we thought we would offer a little 'tasting tray' of our favorite spots!
Harbourside Waterfront Dining
We start our list with a restaurant that prideful boasts how local it really is, this family run restaurant sources their artisanal fresh ingredients all organically – with local providers given priority.  Harbourside literally lives up to it's name with a stunning waterfront location that offers views across the blue expanse of Tauranga harbor as you dine. Mixing fresh mouthwatering locally-sourced artisanal food with the stunning views of the harbor make this restaurant a fantastic way to truly experience dining in the Bay of Plently.
Mills Reef Winery
Now if you want to mix eating delicious food with award-winning wine and incredibly stylish buildings, then look no further than Mills Reef. Established in 1989 by the Preston family this winery and restaurant has become an icon of the area, for its great food but most importantly, it's award-winning wine. Mills Reef is a true food and wine lovers destination and a major Tauranga landmark and has frequently been acclaimed as one of the most stylish and attractive winery buildings in New Zealand – taking inspiration from Art Deco style architecture is a reflection on Hawkes Bay, and specifically Napier – the Art Deco capital of the world. Set on 20 acres of beautifully landscaped grounds, the complex boasts full wine-making and bottling facilities, two underground barrel cellars, an aged wine cellar and spacious wine tasting areas.
Julians Berry Farm & Cafe
Pitching itself as a unique New Zealand experience, Julian's Berry Farm and Café lives up to the hype as it showcases why the region is so famous for its produce. You can enjoy delicious freshly-picked, frozen and pick-your-own berries, along with a range other local produce and products made with Julians berries: jams, sauces, soaps, moisturisers and many more! Once you're done checking everything out, tuck in to a hot meal or relax with a cup of coffee and fresh berry baking in the beautiful, sheltered child-friendly café overlooking the berry fields. The farm also features mini golf, a playground and an animal farm!
The Rising Tide
Looking for delicious craft beer, great dumpling and a relaxing view? Look no further, Rising Tide features 32 taps of craft beer, cider, and wine from all across New Zealand – Ranging from IPA's, APA's, Stouts, XPA's and much more.
Owner Johney crafts all the food and his crew, with the highlight being Johney's dumplings, which are all hand made with local, free range produce. Don't like dumplings? Not to worry Rising Tide also have a delicious menu including fries, burgers, vegetarian options, and of course kids meals!