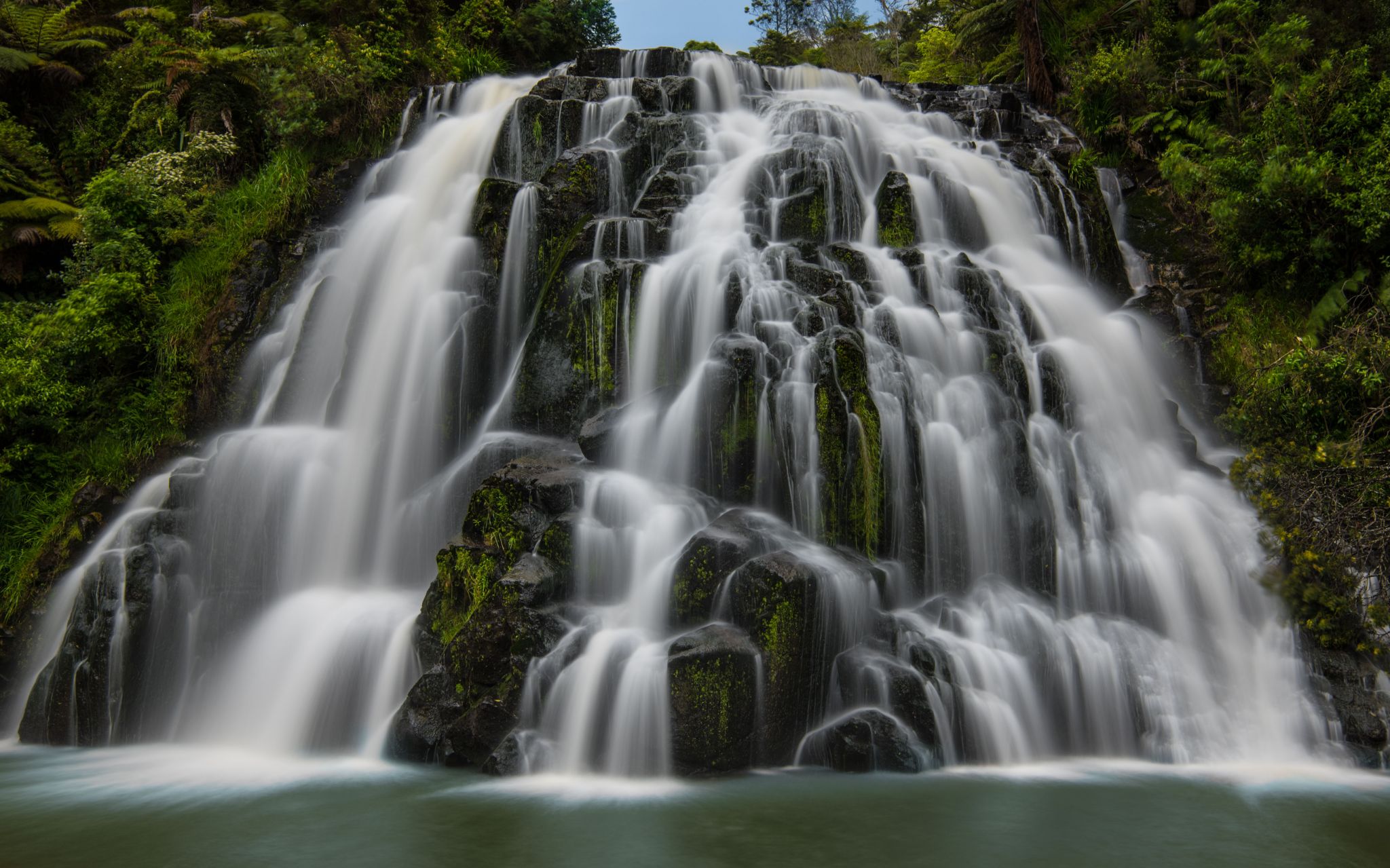 On The Beaten Track: Okere Falls
Welcome to another edition of on-the-beaten track, a blog series in which we go in-depth into all the best spots to stop in on your way to visiting us at Tauranga! This month we look at the tiny destination of Okere Falls which is brimming with some of the best walking tracks in the area as well as the stunning waterfall it is named after.
Located about 20 mins out of Rotorua on State Highway 33 heading towards Tauranga, you'll walk into a featuring a snapshot of what New Zealand is known for: it's beautiful nature. Take some time to head on the Okere Falls track, and easy thirty-minute walk which combines well-formed walking tracks with scenic lookouts over Okere River and its spectacular waterfalls. There are numerous information panels along the track, describing the human and natural landscape. A wide grassy area beside the main carpark provides a good site for a picnic, public toilets are provided here as well. The trout pool is a popular fishing spot, and trout are often seen swimming gently against the current.
For those who are a little more adventurous, why not sign up and sweep over the highest commercially rafted waterfall in the world? That's right, you can raft along this famous river at different grades depending on your experience, sign up with one of the many rafting companies such as the Kaituna Cascades Rafting Company, which offer river rafting trips daily on the Kaituna River. Their most famous (and most exciting) experience would have to be the Kaituna River experienced which the dub "the best in New Zealand" Together with your expert guide, you and your team will enjoy a fifty minute action packed ride down 14 epic rapids in a tight and twisting warm water jungle canyon. Don't worry if you haven't rafter before, the guide is there to do most of the heavy lifting, and you are given full comprehensive training before you bit the rapids!
Once you have done that, you can also take the time to check out the old Okere Falls Power Station or take a break at the eco-friendly Okere Falls store, which has its own history: The old Okere Falls Store was resurrected and reinvented in 2004, using the same building that stood on the edge of State Highway 33 with a petrol station, selling hot pies, lollies, bread and milk for many years. Keeping a lot of the old look for the nostalgic country store feel the store has become famous for its focus on being eco-friendly, banning all Coca Cola products in 2016 as part of its goal to cut down on single-use plastics.
Okere falls is a great stop on your way to Tauranga if you want to experience, adventure, history nature and a good New Zealand feed!