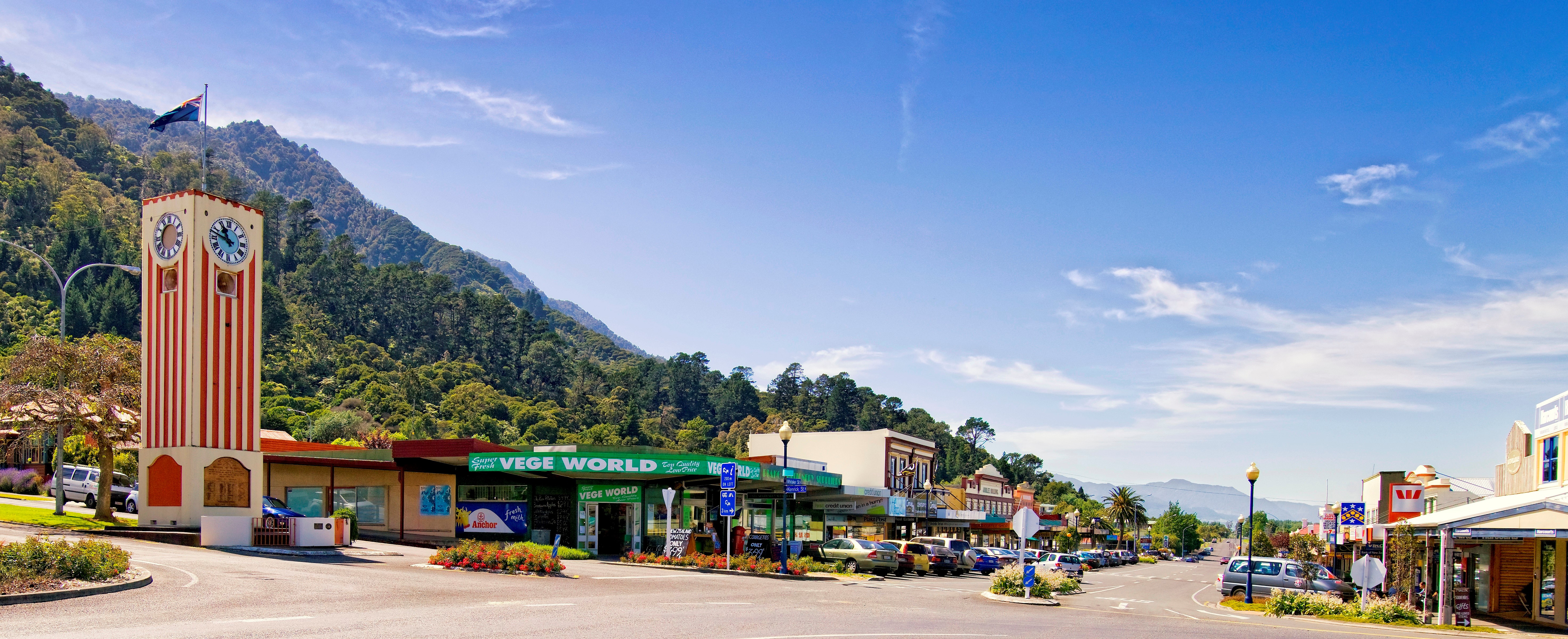 On the Beaten Track: Te Aroha
Welcome to another edition of On the beaten track, where we discover some small hidden towns that are worthwhile to stop into on your way to visiting us in Tauranga! When traveling from Hamilton over to the fresh blue waters of Tauranga it is easy to bypass this little town with character, in fact, Jacinta Ardern's new baby was named after this small mountainside town.
Te Aroha began as a mining settlement when gold was discovered in the surrounding mountains in the 1870's and also soon developed a spa that kept the village booming once the mining stopped. The thermal spas and pools still operate to this day in the town and act as the main tourist attraction.
One of the best, and low-cost, attractions in Te Aroha are the surrounding bushwalks that litter Mt. Te Aroha and the neighboring Waiorongomai valley. These are perfect for all adventurers of all skill sets, including an easy trail around the base of the township that ends in the domain, or walks to the summit underneath the TV mast, or climb buck rock if you are up for a real challenge! The mountain also includes mountain bike tracks and some hidden freshwater watering holes. If you are looking for a decent hike and a history lesson, head up Waiorongomai which features annotated signs and some remains of the mining that took place, including old batteries and railway tracks.
Te Aroha is most known for its thermal hot pools, which are located in the Te Aroha domain – which itself is unique as it is the oldest Edwardian domain in the country. The domain is littered with historical buildings that look over the Te Aroha domain. While you are at the domain, stop into the Te Aroha Museum to learn about the history of mining and a deep look into Edwardian life in New Zealand. Te Aroha itself is littered with many historical buildings, including hotels, pubs and miner's cottages.
Te Aroha also has the unique please of housing the Mokena Hou Geyser, the only natural soda water geyser in the world. The geyser is located in the Te Aroha Domain, and erupts twice a day – so be sure to be there on time.
Te Aroha also has a great collection of restaurants and bars to keep you energized for the long drive and for adventures. So for a true look at small-town New Zealand, be sure to add this sleepy little town with tonnes of character to your map!