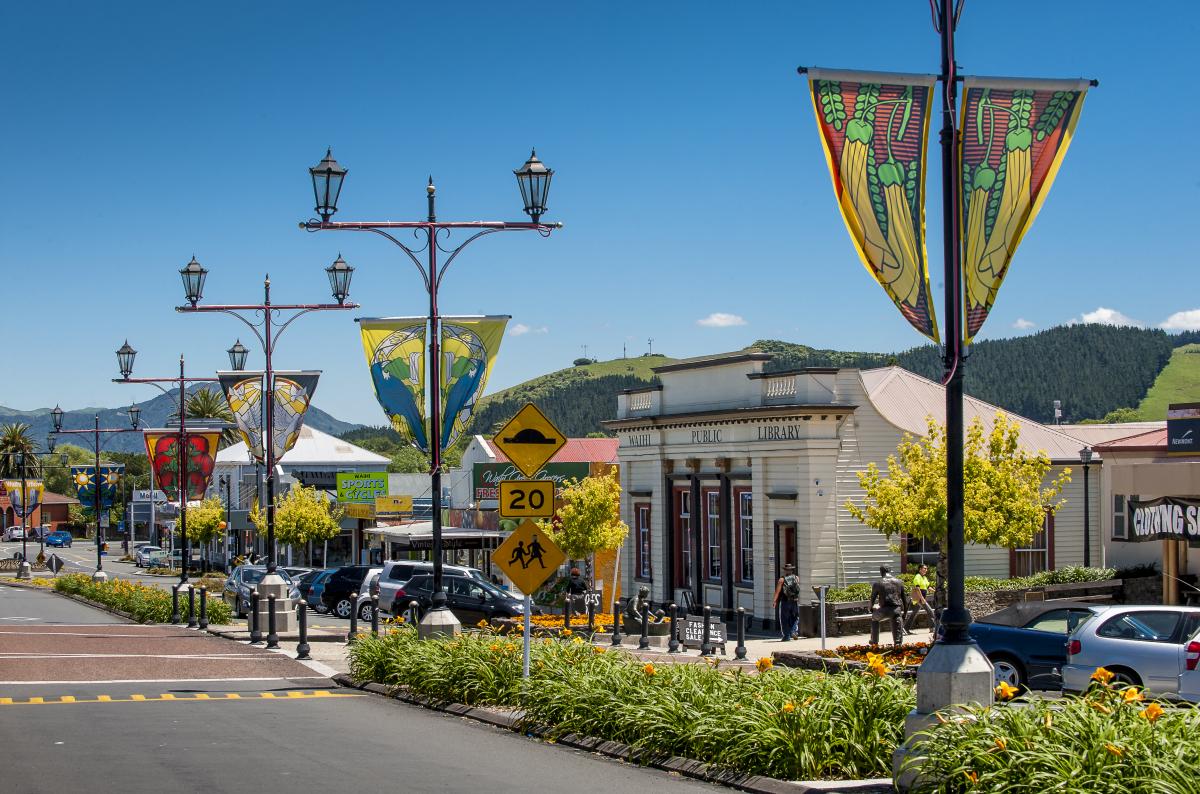 On the Beaten Track: Waihi
Welcome to the latest edition of On the Beaten track, where we offer some advice and local knowledge on where to stop in on your way to visiting Tauranga! Last month we covered the majestic and tranquil Karangahake Gorge and from there you'll be heading to the small rural town of Waihi!
Waihi is a small town with a population of just over 4000 and is located at the foot of the Coromandel and acts almost as a borderline as you cross into the Bay of Plenty. Waihi is most notably known for being a gold mining town. The Coromandel was once one of the greatest gold mining operations in the world and the Waihi township was established after gold was discovered in the area by prospectors in 1878.
The Martha Mine was established in the 1880s, the mine, which was named after a family member of the prospectors, eventually grew into one of the biggest and most important gold and silver mines which helped the town prosper and grow.
The mine closed in 1952 as operations became too expensive due to fixed gold prices and the cost of manpower but was re-opened in 1987 and still operates to this day. If you stop in the town you can walk the rim of the Martha mine which features facts about the mine as well as a lookout. You can also take a picture and explore inside the spooky Cornish pump house, built in 1904, its skeleton still stands near the walkway.
But your experience exploring doesn't have to stop there! The Waihi Goldmine Tours offer an in-depth look at the gold mining town through a tour and facts! Although mining operations are ordinarily off-limits to the public, the catered Waihi Gold Mine Tours take you inside the fence to experience the operations of modern-day gold mining up close.
After being fitted with the appropriate safety gear, you'll be taken just outside of the town limits to view the mine operations from the best available vantage points. The tour includes a detailed look at the operation, covering every stage of the process from ore extraction and crushing, through to final processing. And the kids will love the towering mining equipment on a show too.
After your tour you can enjoy many of the local cafes and bakeries that litter the main street, and why not stop at Wiahi Beach for a dip on your way to us!